DSA recently switched www.debian.org to GeoDNS. Now, 72 hours later, it seems we didn't broke the website too hard with it. While reviewing the query logs for abnormalities i started to do some statistics, which i thought might be worth publishing.
In total we had about 1.44 million DNS queries within 72 hours.
There were about 12550 queries where the source IP wasn't in the GeoIP database, so we had to deliver the default zone. Most of those had been IPv6 addresses.
Europe does ~50% of all the DNS queries.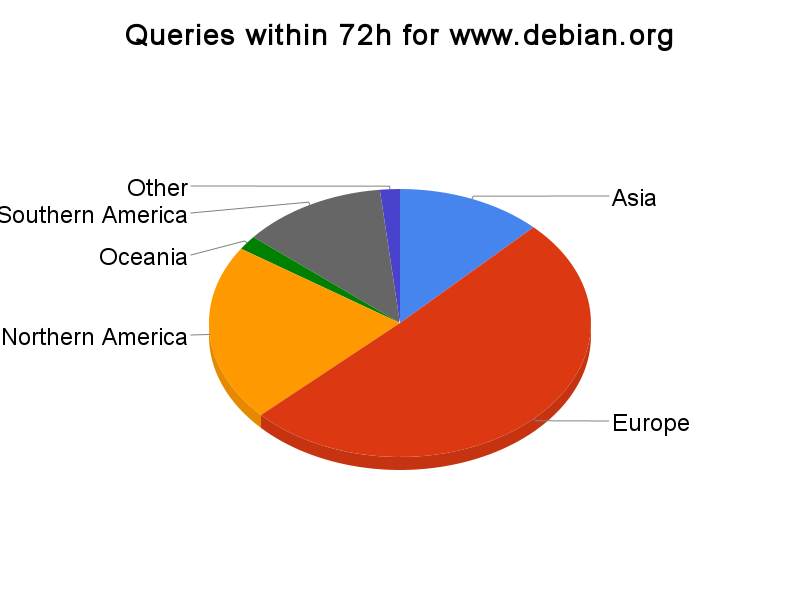 Update
Upon demand, here are the exact numbers:
| Continent | Queries |
| --- | --- |
| Europe | 730278 |
| Northern America | 308404 |
| Asia | 177777 |
| Southern America | 176518 |
| Oceania | 24941 |
| Africa | 11697 |
| undefinded | 12550 |